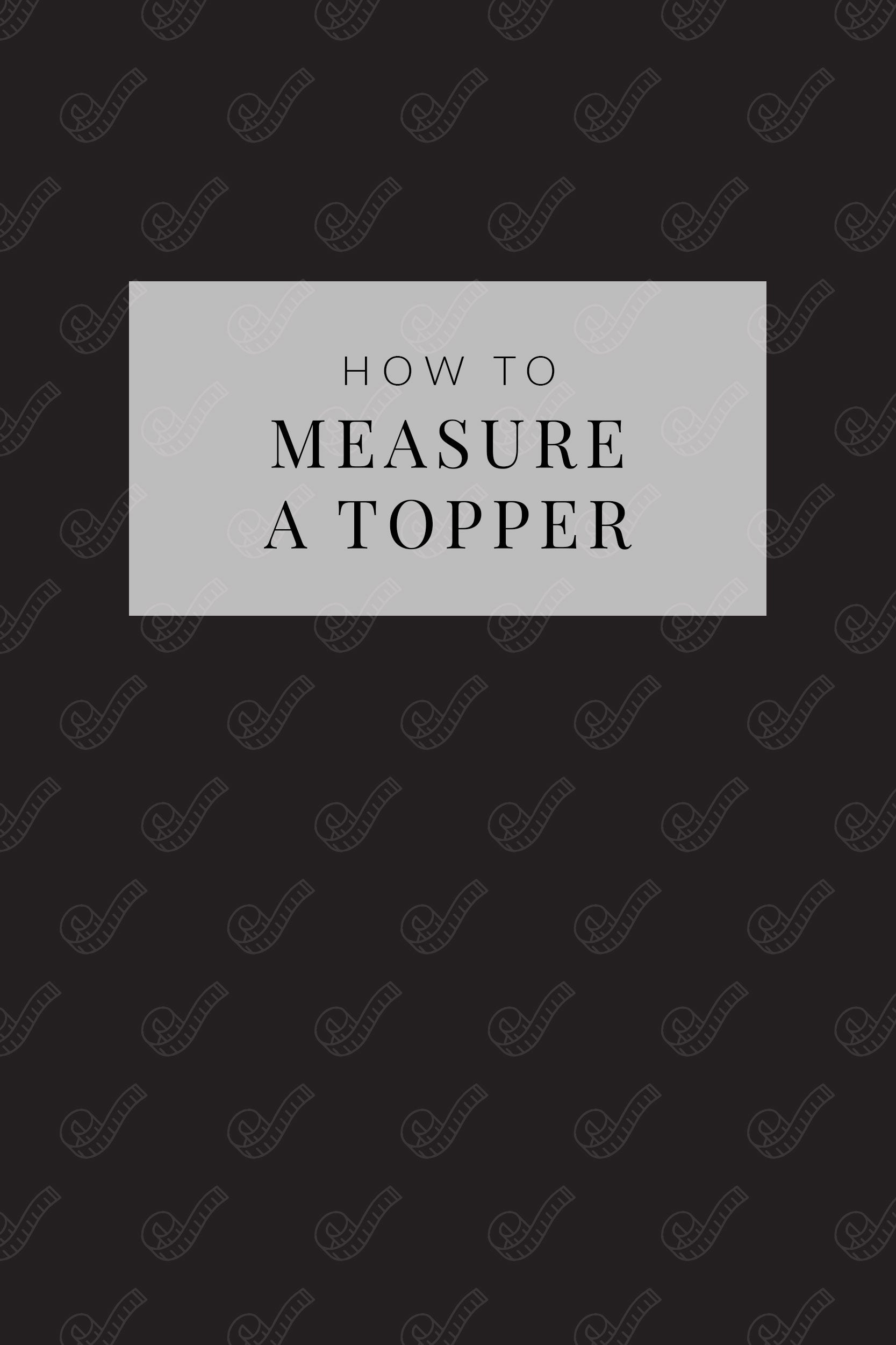 Hair Toppers | How-To Measure
Selecting the correct topper size is the most important step when finding your perfect hair topper. Wearing the incorrect size topper can actually lead to additional hair loss, breakage of already fragile hair, and discomfort.
All you will need is a measuring tape, paper and pen to make note of your measurements, and the Ellen Wille Hair Topper Chart.
*Be sure that you are always re-taking your measurements before any hair topper purchase. Sometimes the hair topper you selected prior may no longer be the best fit anymore if your hair loss area has increased or decreased over time. Measure, Measure, Measure!
Step 1. Measure the width and length of the area of hair loss you are wanting to get coverage for.
Side-to-Side for width
Front-to-Back for length
Step 2. Add 1" to your overall measurements so that you are selecting a hair topper slightly bigger than what you need. Having a topper, a little bigger than what you need will ensure that the clips on the topper is attaching to a sufficient amount of hair.
Depending on what your size is, will determine if you should be looking in the beginning stage of hair loss category, mid-progressive, or advance stage of toppers which will have the large base sizes.
Step 3. Use the Ellen Wille Hair Topper Chart as your resource to narrow down which topper is the best fit for you. Select what size, fiber and color will work for you and you will be all set.