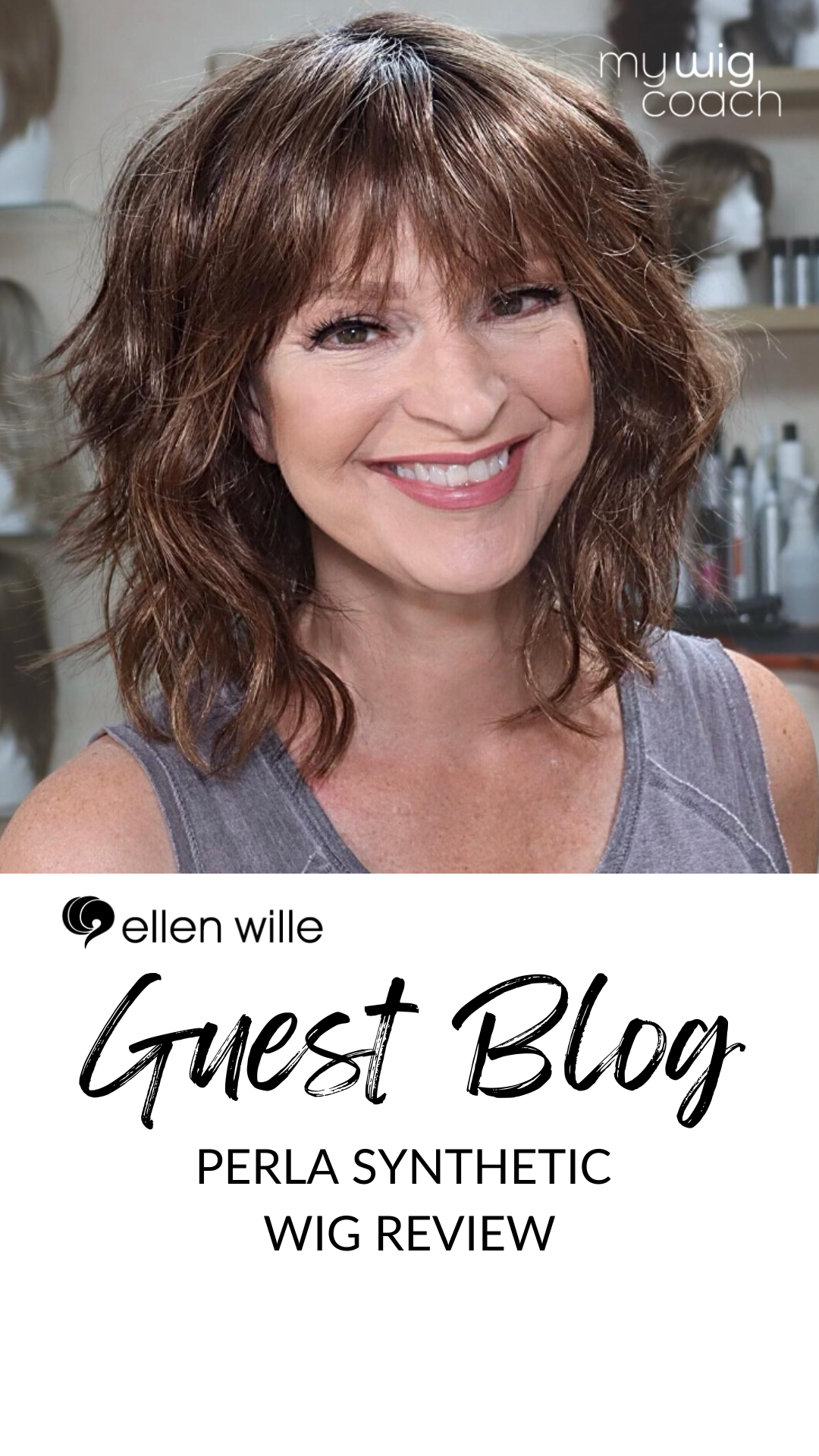 Perla Wig Review by Sherry Schaefer | Ellen Wille Guest Blogger
Perla, effortless cool in this style for any age ❤️
Every now and then a wig comes along that reminds me so much of my hair - when I had hair - soft waves, straighter at the top and a straight bang. I was never able to find a stylist to cut it like this though.
Ellen Wille's Perla from the Modixx Collection feels like home. Think layered, razored beach waves for a somewhat shag-gy look with THE perfectly shattered bang, easily swept to the side if that's your thing.
Light-medium density, classic lifelike Ellen Wille synthetic fiber, basic wefted cap with a handtied monofilament crown, an extended nape and Velcro adjusters. Size Petite/Average fits my bald 21.5" head perfectly. 😄
This is truly shake-n-go. I'd wear this style at the beach or with a little black dress and strappy heels to a dressy function and feel perfectly styled either way. 
Shown in color Toffee Brown Shaded 830.27, medium brown with a slightly darker root with light auburn and dark strawberry blonde (very subtle) highlights that give an overall warm glow to the style, rather than highlights that "shout".☀️
Explore color options for Perla 
here