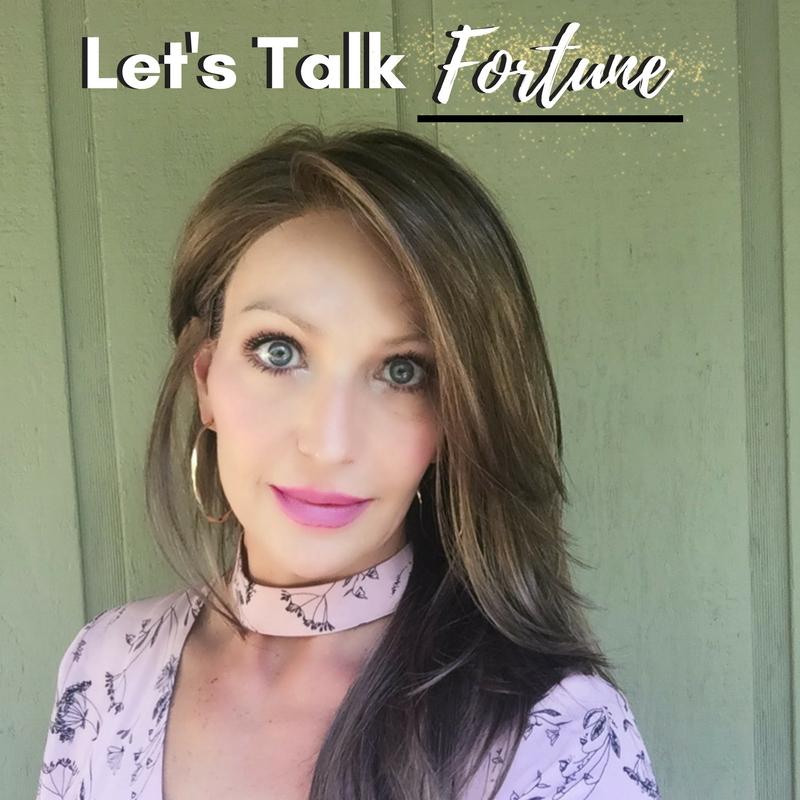 "Let's Talk Fortune" with Kim Hammon | Ellen Wille Guest Blogger
Ellen Wille North America is proud to announce our FIRST official guest blogger, Kim Hammon! 
Kim is a truly beautiful soul who's spirit inspires fellow women who are experiencing hair loss. Her youtube channel is educational for women who are at any stage in their hair loss journey, and her instagram posts will make you laugh out loud and inspire you. Kim was diagnosed with an auto immune disease in 2003. Not having any idea where to turn to for her rapidly thinning hair, she started her hair loss journey by searching on YouTube. At the time, there was not a lot of education for a woman experiencing hair loss. After investing money she felt was wasted on styles she truly didn't love, Kim felt inspired to start her own YouTube channel and instagram profile and use it as a platform for her to speak her hair loss truth! Kim's message is simple : "You can wear wigs and be happy!". Kim is authentic, hilarious, beautiful and a true "wig sister" who empowers so many women within the hair loss community. Ellen Wille North America is honored to welcome Kim to our Ellen Wille family where she will be writing guest blogs on a monthly basis. 
"Let's Talk Fortune by Let's Talk With Kim"
Hello my fellow wig wearers, I have exciting news! I have discovered the answer to those uncomfortable scratchy wig caps and the unrealistic lace front that we have all come across at some point.
Many of us struggle with minimal to complete hair loss and are so tired of spending tons of money on wigs that just feel "wiggy!" If you can relate, then it is not by mistake that you are reading this blog. I have found a fortune and I want to share her with you! Ellen Wille has designed fourteen wigs for her Hair Society Collection for women like myself, who suffer from hair loss, a true answer to all of our prayers.
Hi, my name is Kim and I do wig reviews on my Youtube channel, "Let's Talk With Kim." In my review, I am wearing the beautiful and oh so comfortable Fortune, in the color Mocca Mix. Mocca Mix has a beautiful blend of medium brown, light brown, and light auburn. It's a gorgeous color! She is made with premium synthetic fiber and the cap is 100% hand tied with a monofilament part and extended lace front.
This hair has a natural feel and movement and I am more than impressed, I am ecstatic! The impeccable extended lace front allows for you to wear your hair back away from the face, and feel absolutely stunning and confident. The 100% hand-tied cap is the icing on the cake. It is the most comfortable cap I've ever worn to date. I will be totally honest and tell you that I cried tears of joy when I first put this one on. If Fortune isn't your style, then there are thirteen other unique styles in the Hair Society collection to choose from. We can all be happy and comfortable wearing these new gorgeous styles and not to mention, the color options. Woot woot! Ellen Wille has said that she never makes a solid color, but adds sunshine and nature to each one. And after my experience, I truly agree.
With that said, I am so in love with this hair not only for the comfort, design, and quality but for the way it has made me feel; like a confident, vibrant and beautiful women, with a head full of luxurious hair. Thank you Ellen Wille, you have made me one happy woman by making it possible to have the hair of my dreams. Also thank you my beautiful friend, the namesake for this wig, Erin Fortune, it's women like you who help women like me to feel and look gorgeous.
Big hugs and kisses,
Kim
Featured style Fortune by Ellen Wille