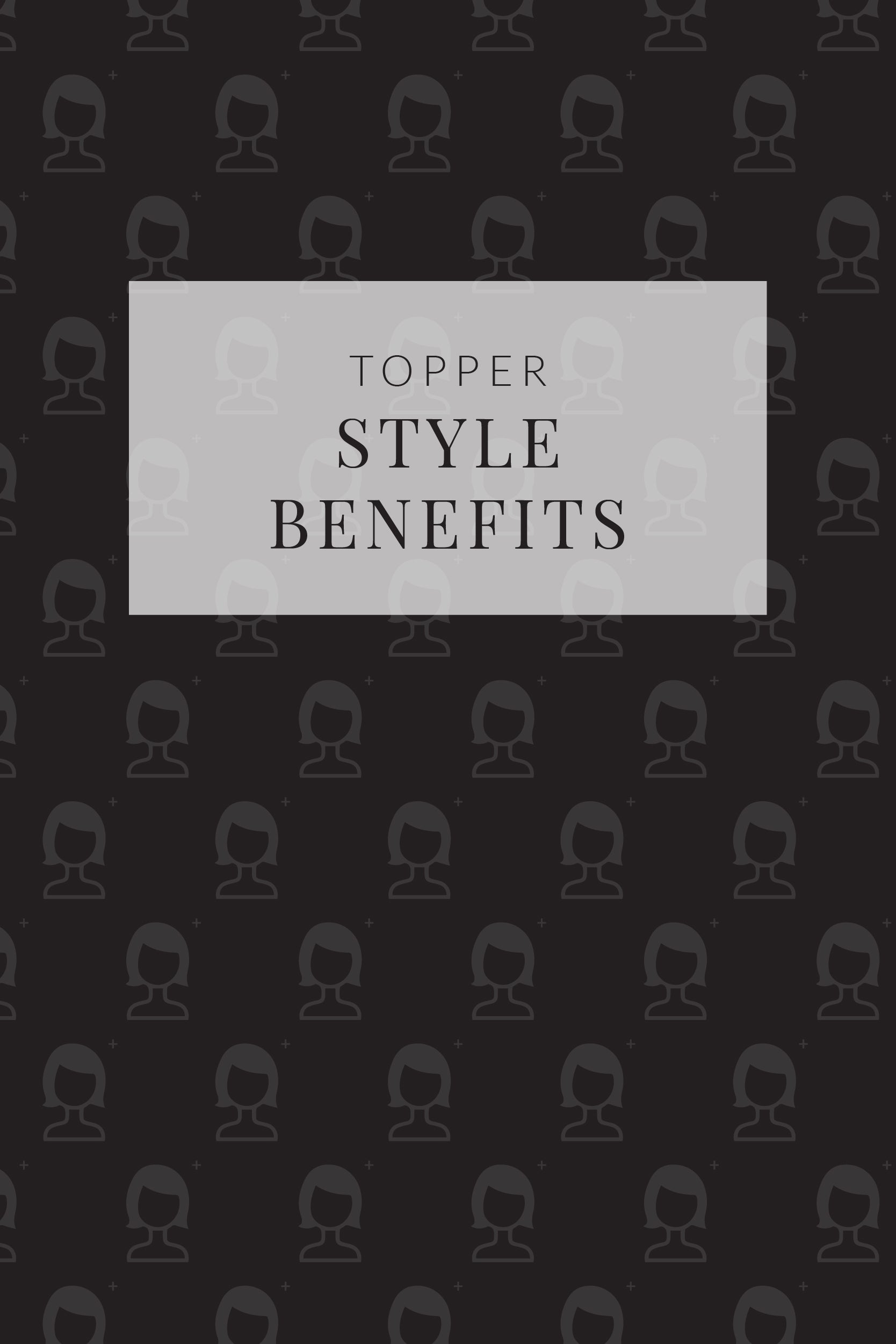 Hair Toppers | Style Benefits
Hair toppers serve as a great solution for all kinds of hair loss but did you know you can use toppers as fun and beautiful hair accessories as well? Read more below to see how anyone can enhance or elevate their natural hair with all the different style benefits Ellen Wille toppers have to offer.
Add Volume
Ellen Wille toppers can help with adding more volume to your existing hair. Choose a smaller base size for a minimal amount of volume to be added or select a larger base size to get more coverage and the maximum amount of volume and fullness you are looking for.
Temporary Fringe
Are you thinking about getting bangs? Before you make the chop, try out a topper and see if you are ready to make the leap! Enjoy a fringe without the commitment by using a topper. You can clip it on or off easily for any occasion while keeping your natural hair and length intact.
Postpone Root Touch-Ups
Use a hair topper to have a fresh color look every day! Say goodbye to frequent root touch up appointments. Using a hair topper for a "just out of the salon" look will save you time and money and make your usual color maintenance so much more convenient.
Balance Hair Extensions
Hair extensions create fullness/length throughout your mid strands and ends. Having a hair topper added to the top of your head after extensions are put in ensure that there is a cohesive amount of volume throughout the top and ends of your overall style.
Up do's
Hair toppers can allow for more elegant updo hair styling ability by adding more length and volume. Add a hair topper in your next updo service and explore how many more voluminous looks you can create.
Two-Toned Looks
Create instant highlights/balayage looks by mixing and matching hair topper colors to your natural hair. Using a hair topper instead of performing chemical services at the salon will help to save you time, money and keep the integrity of your hair intact. Mix up the colors as you would like and enjoy all the variations you can create in just a snap!