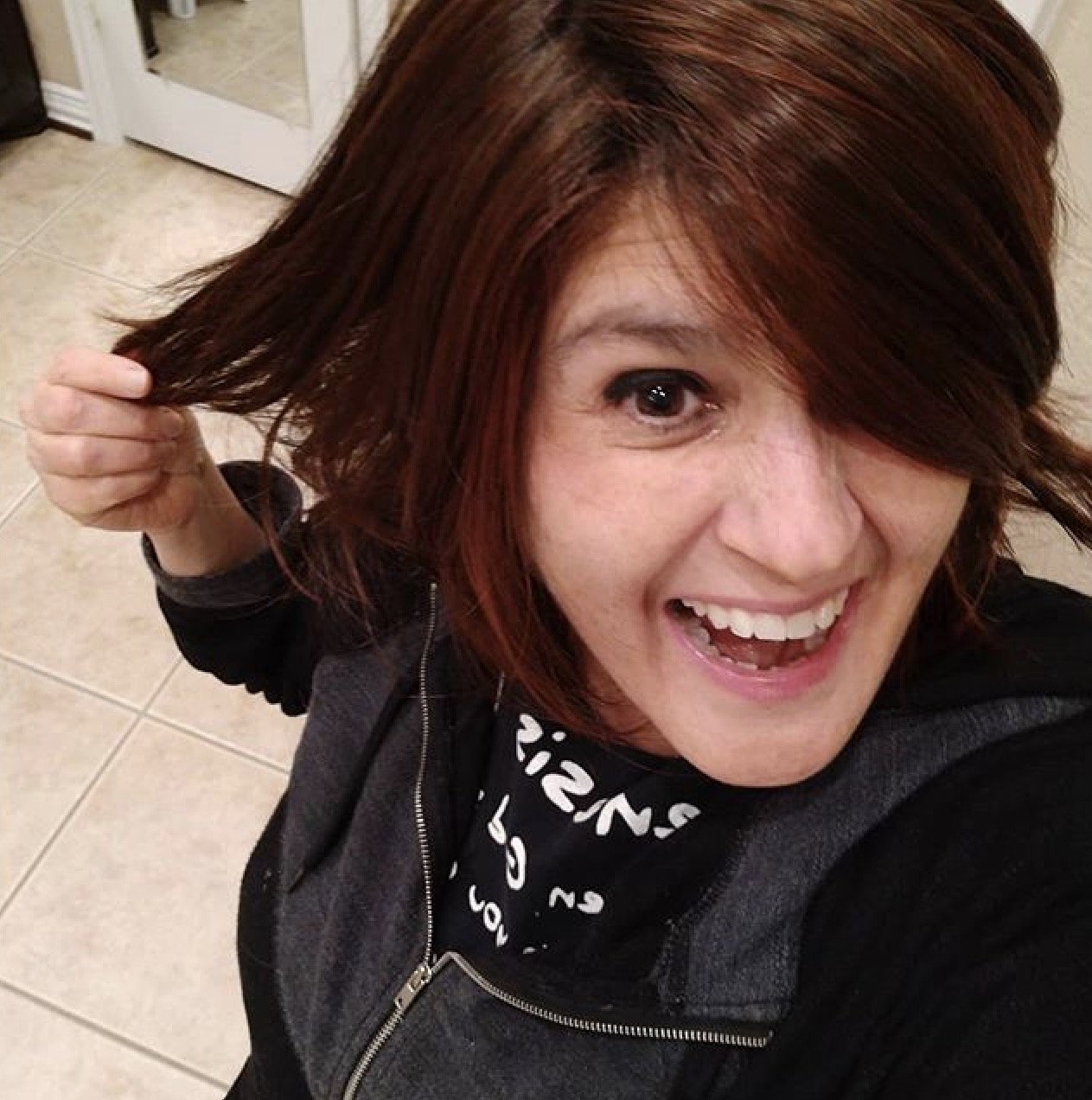 "Low Density Wigs Make a Difference!" by Amy Johnson | Ellen Wille Guest Blogger
My first experience wearing an Ellen Wille wig was when I took part in a LIVE video session here in Dallas, where I had the opportunity to try selections from the newest additions to the line--Hair Power. Being a relatively new wig wearer, I was looking out for wigs that didn't look like…wigs!


The first piece I tried on was Talent Mono in Hot Chili Rooted. Talk about a smashing color against my freckly skin! And, the fibers were stunning—literally felt like healthy human hair! But, the most notable feature of this EW wig was her low-density fibers. Ellen Wille knows how to design a wig with 100% coverage without a lot of extra bulk. This is VERY important to me as I have a smaller head. I don't want so much hair that it overpowers my face.


The next piece I tried on was Girl Mono in Auburn Rooted. I used to have curly locks of my own, and seeing them again on my head made tears pool up in my eyes! At the time, I only owned one curly wig. Again, the volume of that wig was just too much for me. However, Girl Mono looked and felt natural—SUPER NATURAL. I honestly looked in the mirror and thought I looked beautiful again!

I also got to try on Rich Mono in Chocolate Rooted. This asymmetrical bob
 was so incredibly natural-looking on me. Again, the low-density-fiber design of this piece allowed her to hug my head and feel and look like my natural hair. Being in my original bio color and in a style reminiscent of my past, I looked about 30 years old!

No matter what your face shape or head size you have, wearing a low-density fiber wig will look most natural. Ellen Wille wigs are cool and comfortable, with the best air flow I've experienced in any wig so far!