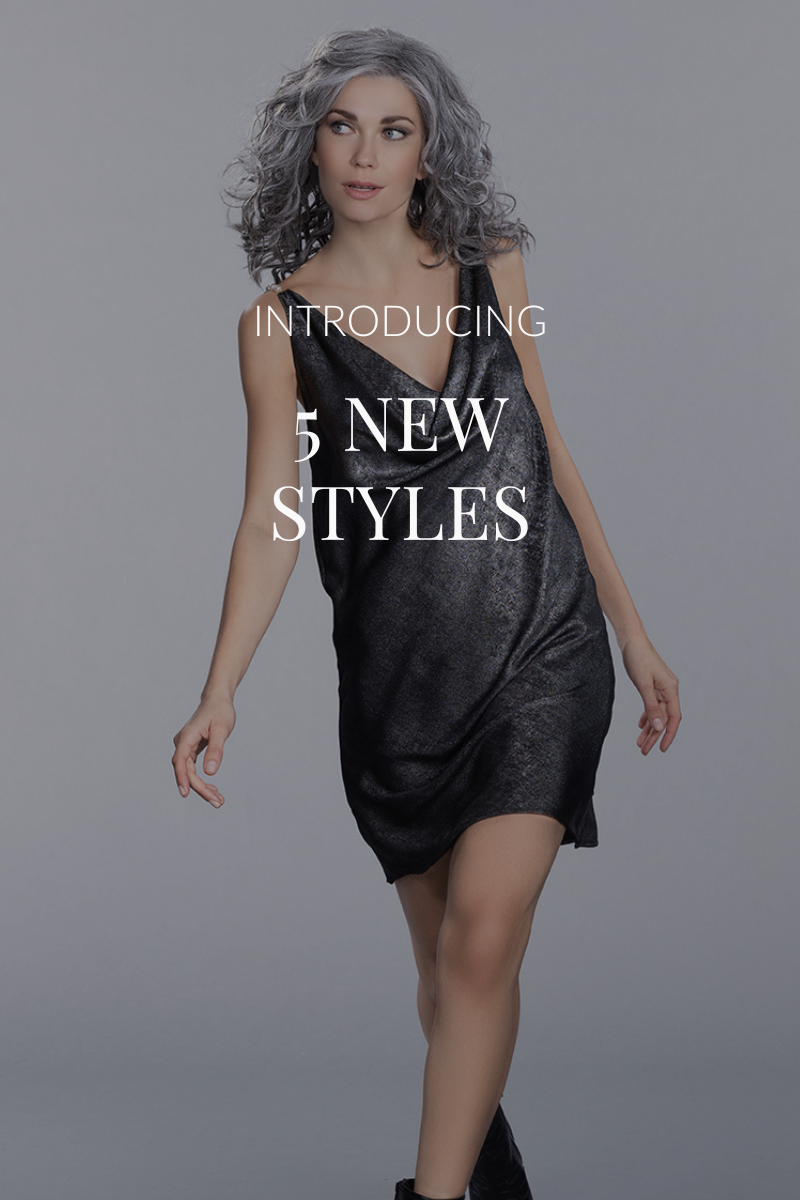 Introducing 5 New Styles from the HIGH POWER Collection: Music | Melody/Melody Large | Heaven | Time Comfort
Introducing the Ellen Wille High Power Collection: Where innovation meets style. Crafted with heat-friendly synthetic fiber, these designs redefine possibilities. Ignite your look with high energy and exude an air of high class. From bold transformations to subtle shifts, these styles offer everyone the gift of versatile elegance. Elevate your personal expression with Ellen Wille's High Power Collection and unleash the power of limitless style. Meet the new 5 styles available September 1st 2023!
Unveiling the latest sensation from Ellen Wille's High Power Collection: "Music." This remarkable style harmonizes beauty and innovation seamlessly. With its extended lace front that allows for a natural front hairline appearance that extends from ear tab to ear tab,  mono part, and wefted back, "Music" strikes a perfect balance between authenticity and comfort. Cascading in long, wispy layers, this lightweight masterpiece arrives straight and smooth, ready to dazzle straight out of the box. 
Introducing the epitome of grace and versatility: The Melody and Melody Large styles from Ellen Wille. Crafted with meticulous attention to detail, these designs redefine what it means to embrace one's natural beauty. With seamless blends of comfort and elegance, the Melody series offers a flawless fit for every individual ranging from petite to large circumference size. Each strand is a testament to Ellen Wille's commitment to quality, presenting a harmonious melody of texture and movement. Featuring a lace front that provides a natural looking hairline from temple to temple and a full monofilament top to allow for multiple parting styles. This classic bob offers a fun flirty flip at the ends and is available in your favorite Ellen Wille colors 
Welcome to the heavenly realm of style with Ellen Wille's latest creation: Heaven. This enchanting masterpiece is designed to captivate and inspire. With its exquisitely crafted extended lace front and mono part, "Heaven" grants you the freedom to indulge in a look that mirrors your desires. Unveiling with lively, bouncy curls straight out of the box, "Heaven" invites you to embrace your vibrant essence. Elevate your elegance and grace with "Heaven," where every moment becomes a celestial celebration of your unique beauty.
Introducing the pinnacle of comfort and sophistication: Time Comfort by Ellen Wille. This exquisite style redefines the art of ease without compromising on elegance. Designed with a luxury cap for unparalleled comfort, "Time Comfort" boasts a lightweight pixie cut that offers the perfect balance of volume and versatility. Its extended lace front and double monofilament top exemplify meticulous craftsmanship, while the partially hand-tied back ensures a seamless blend. Embrace the charm of the beautifully tapered back, and discover the allure of "Time Comfort" in a range of popular grey color options. Elevate your style with the epitome of refined luxury, where every moment becomes an ode to your unique beauty.
Your Ultimate Guide to Success Resources: Learn all you need to know about Ellen Wille's Heat Friendly Synthetic Fiber