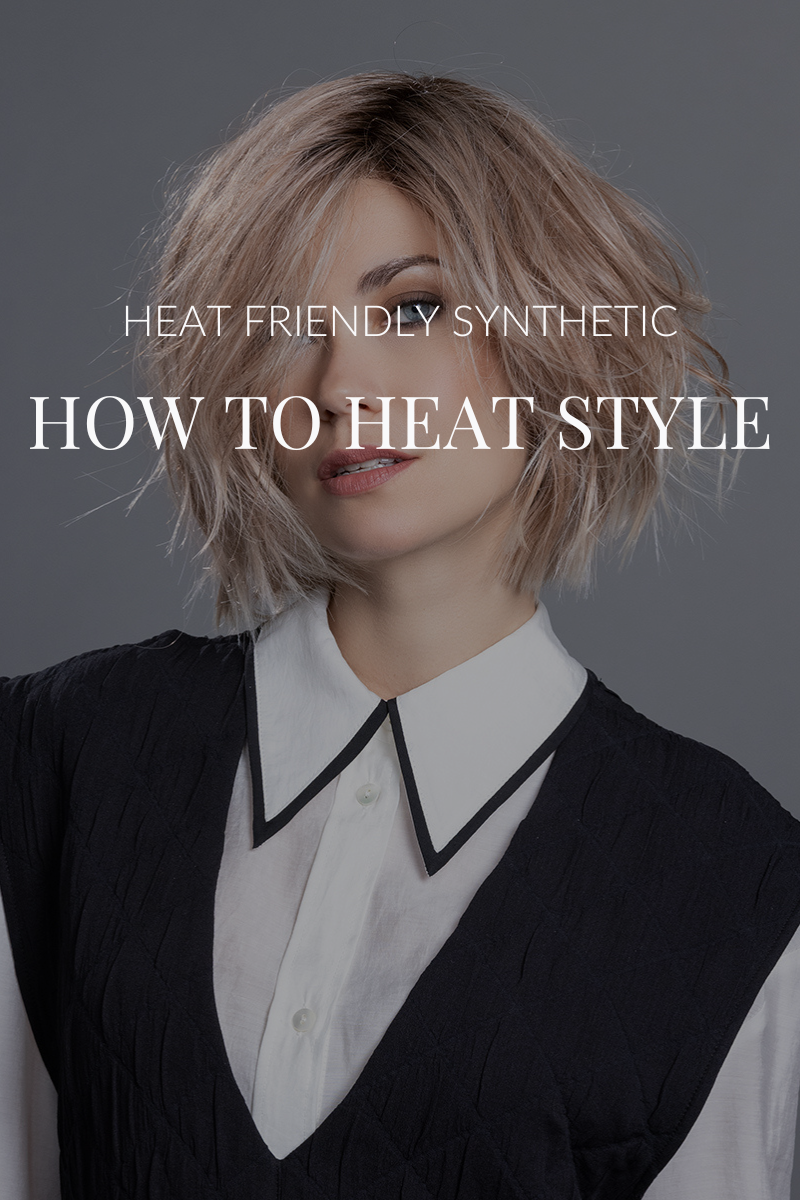 Heat Friendly Synthetic | How to Heat Style
How-To: Heat Style Heat Friendly Synthetic Fiber
Items Needed:
Wig Clamp

Block Head

T-Pins

Wide Tooth Comb

Water Spray Bottle

Small Metal Clips

BeautiMark Smooth Detangler

Professional Grade Curling Iron/Flat Iron with thermostat control
Optional:
BeautiMark Luster Serum (optional)

BeautiMark Velvet Spray Gel (optional)

BeautiMark Shaping Creme (optional)

BeautiMark Flex Hold Hairspray (optional)
Pin wig/topper to block head using T-Pins. Remember to place T-Pins in the most durable materials of the cap/base to avoid damage.

Gently detangle hair with a wide tooth comb starting from ends and working your way up. Spray BeautiMark Smooth Detangler if needed.

Grab small controllable sections (no wider than the styling tool being used) and evenly spray the hair with water. 

Using heat, no higher than 260°F-280°F, begin to curl/straighten the section. *If curling, be sure to clip the curl with a metal clip and allow it to cool in the position before removing the clip. 

Allow the new style to cool completely for style memory to be effective and last.
Finishing (optional): 
Finish with BeautiMark Velvet Spray Gel for a soft, lightweight or flexible hold (lightest hold)

Finish with BeautiMark Shaping Creme for adding soft texture and shape (medium hold)

Finish with BeautiMark Flex Hold Spray for a long lasting style (strongest hold)
The new style should last between 2-3 washes and then restyling will need to be performed again.