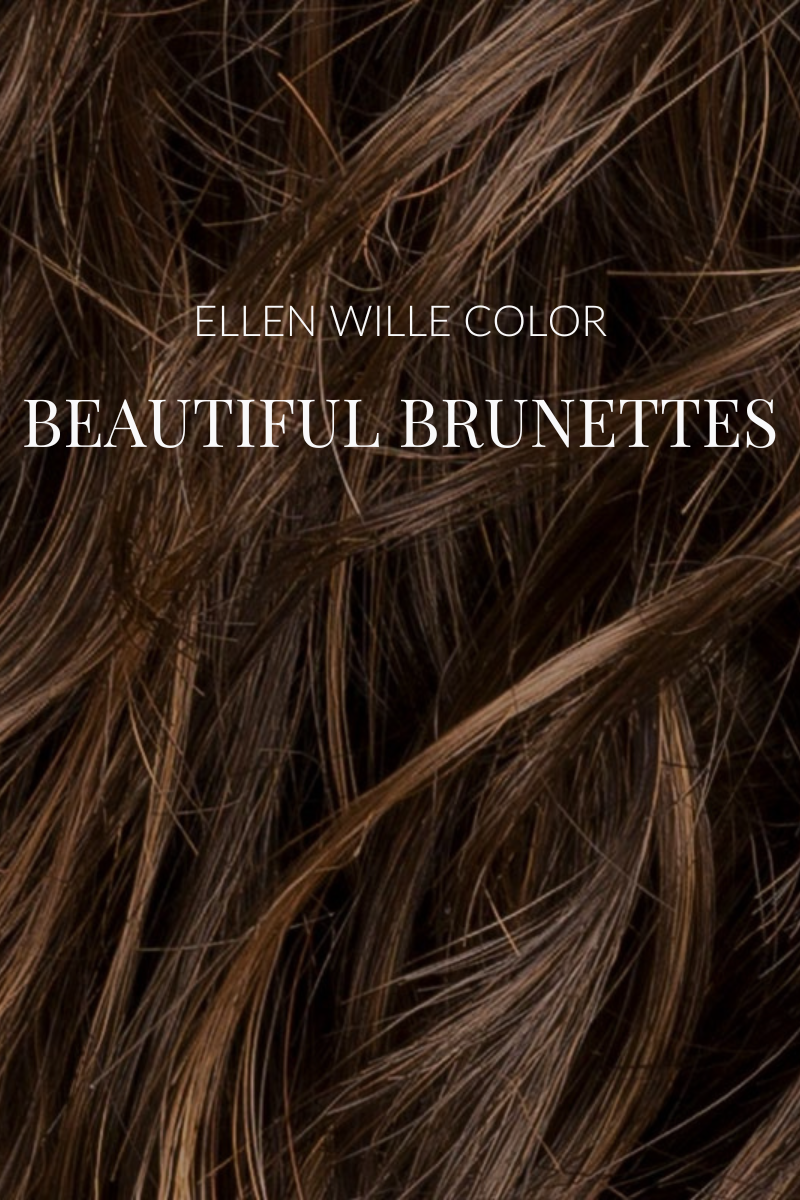 Beautiful Brunettes
Discover Ellen Wille's captivating collection celebrating the enchanting allure of brunettes.
From velvety chocolate tones to warm chestnut shades, each meticulously crafted wig enhances the timeless beauty of brunettes. Embrace the versatility and radiance of brunettes with Ellen Wille and leave a lasting impression.
Espresso
Indulge in the epitome of luxury with Ellen Wille's exquisite espresso hue, the crown jewel of our brunette collection. As the darkest brunette shade we offer, espresso captivates with its unrivaled intensity and depth. Each strand is meticulously designed to showcase the intricate play of light and shadow that adds dimension to your every move.
Dark Chocolate
Experience a deliciously fun transformation with Ellen Wille's dark chocolate hue! This shade takes the concept of chocolate to a whole new level of excitement. A luscious blend of rich, velvety dark tones that dance with hints of tantalizing dark auburns. Whether you rock a sassy pixie or glamorous curls, this shade will have heads turning and taste buds tingling.
 Explore styles in Dark Chocolate
Chocolate
Immerse yourself in the warm embrace of chocolate, a captivating brunette shade that effortlessly exudes beauty. With its delicate blend of dark and light auburn dimensions, this color palette adds depth and richness to your hair, creating a stunning visual tapestry. This versatile shade brings out the best in your features, accentuating your unique beauty.
Mocca
Get ready to brew up some serious style with mocca! This delightful shade is the perfect blend of light and medium browns and warmth. Mocca offers a playful twist on traditional brunette shades, infusing your locks with a touch of whimsy and charm.
Tobacco 
Ignite your style with tobacco! This captivating color is a breath of fresh air for brunettes, offering a playful twist on traditional shades. The lightest brown tones with subtle hints of golden blonde highlights throughout. A mesmerizing blend that exudes both warmth and sophistication. Whether you're rocking a chic pixie or luxurious waves, tobacco adds a touch of excitement to your look.