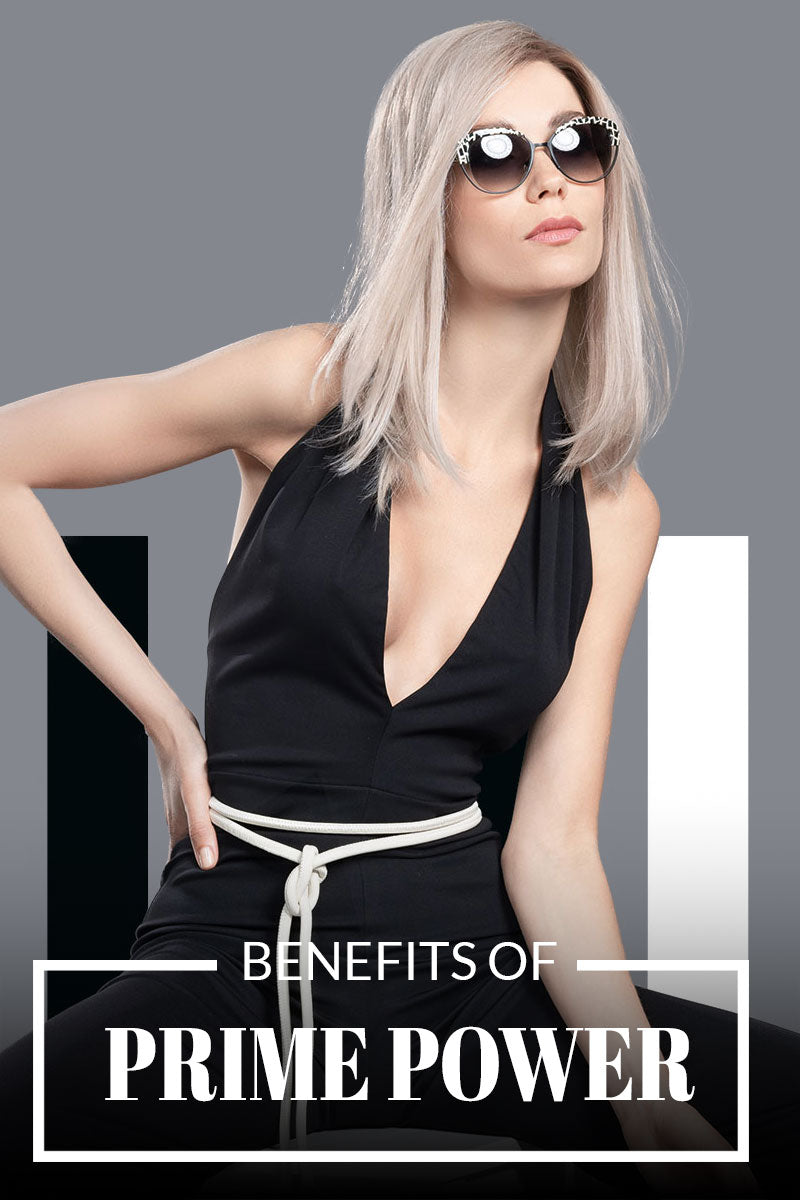 Prime Power | Features & Benefits
Benefits of Ellen Will Prime Blends:
Texture and Appearance - Prime blends look, feel and move just like biological human hair would because its made with human hair! The highest grade of human hair and our signature light density make this the most realistic blend you have ever experienced. You can expect the same craftsmanship and quality standard from this collection that you have come to love from Ellen Wille.
Color Options - Due to heat friendly synthetic hair present in this blend, w\We are able to offer a wider range of color options that you would not typically find with 100% human hair styles. Some colors are hard to achieve or find in human hair but with the Prime blends, you can find colors like vibrant reds that will not fade, cool and icy platinum blonds, and popular silver and grey colors. Colors are also less likely to oxidize over time so no more toners needed!
Style Versatility - Enjoy the styling capabilities of this blend by wearing it your way. Add fun bouncy curls, loose relaxed waves, or smooth and sleek styling looks to your Prime Blend wig. You can change up your look as you please just like you would with biological hair.
Style Memory - Take time styling your prime blend wig and have piece of mind that your style will stay locked in place until you re-apply heat to it. Style memory is a benefit of heat friendly synthetic fiber that will allow your curls/waves to stay in tact even through several washes. Get caught in the rain? No problem with your prime blend!
Humidity Resistance - This fiber is perfect for those of you living in humid climates! The blended fibers will not react to humidity like 100% human hair will so your beautiful style will keep its shape all day long.
Less Tangle/Less Shine - You will notice far less shine and tangling as you wear your prime blend throughout the day. Making this blend very convenient and practical for any lifestyle.