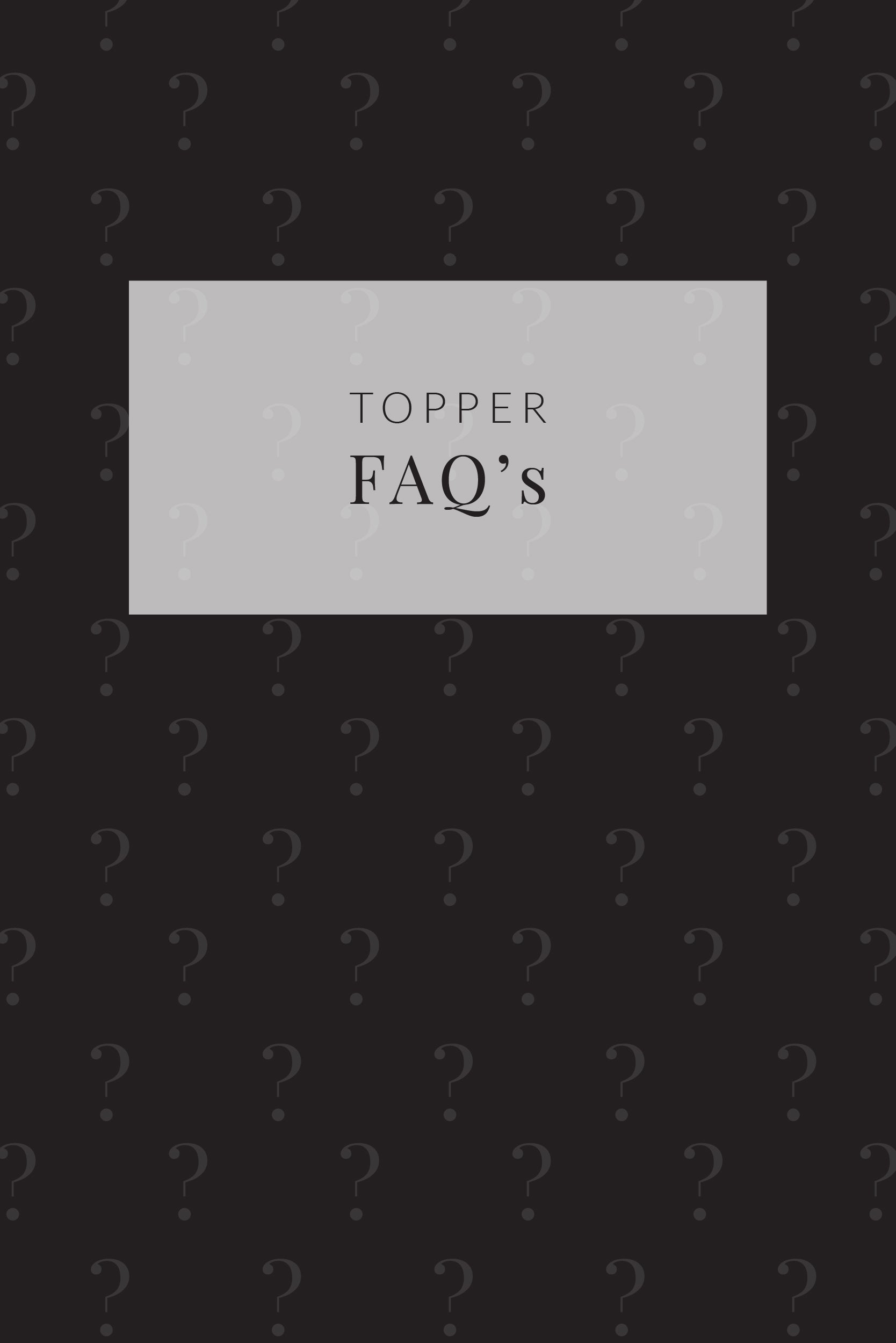 Ellen Wille | Hair Topper FAQ's
What is a hair topper?
A hair topper also referred to as a top piece or top extension, is a hair accessory that is applied to the top of the head. It is not a full wig and has many uses and benefits including fashion and hair loss solutions while utilizing your own natural hair.  
What is unique about Ellen Wille hair toppers?
Ellen Wille hair toppers are unique because of our signature light density, luxurious base designs and materials, and our unique colors offered. The lighter density allows the topper to lay naturally on the head and blend seamlessly with your biological hair.
How does a hair topper stay attached to my head?
Ellen Wille toppers attach to your biological hair with the use of strategically placed pressure sensitive clips. These clips securely fasten to a sufficient amount of hair and stay in place all day. 
What are the benefits of a hair topper?
Hair toppers serve many benefits to wearers including hair loss solutions and fashion purposes. 
Hair toppers can be used for different stages of hair loss if someone is not ready for a full wig. Other benefits include: temporary fringe without the commitment, a cover up for root regrowth in between touch up services, adding more volume, balancing out hair extensions, and updo's.
Do I need to dye my hair for a hair topper?
This is optional and dependent on everyone's own situation. Ellen Wille hair toppers are offered in a variety of colors so finding a color match or a blendable color is very easy. However, sometimes, people prefer to select a hair topper closest to their natural hair color and have a stylist color their biological hair for a better match. 
How long will my hair topper last?
The longevity of your hair topper will depend on the fiber you choose as well as your individual lifestyle and how well you care for the hair topper. With proper care and maintenance, synthetic hair toppers can last up to 6 months, and Human Hair toppers can last up to 12 months or more.
How often do I need to replace my hair topper?
You may need to get a new hair topper size if your hair loss needs change. Hair loss can be unpredictable so we encourage you to frequently measure the area of hair loss you may be experiencing and make sure your hair topper is the correct size. 
How do I determine what size hair topper I need?
To determine the correct hair topper size for you, measure the area of hair loss needing coverage. Do this by taking two measurements of the hair loss area: 
Side to side 

Front to back 
Next, select a hair topper size that is about 1" larger than your measurements. This will ensure that the clips land in a sufficient amount of hair to support your topper. Selecting a hair topper that is too small can lead to an uncomfortable fit, discomfort/pain, and can cause more hair loss due to breakage.
Who are candidates for hair toppers?
Anyone with a sufficient amount of biological hair on their head is a candidate for a hair topper. Determine what your reason for a hair topper would be weather its related to hair loss or as a fashion accessory and see all the hair toppers that Ellen Wille has to offer. 
Where can I get a hair topper?
Once you are ready to get a hair topper, visit ellenwille.com and click on "where to purchase" where you will see trusted online retailers or find a salon/wig shop near you that carries Ellen Wille. 
Can I try hair toppers on before buying?
You will want to book a consultation with a wig shop/salon in your area to try hair toppers on and be properly fitted and color matched. Go to ellenwille.com and click on "where to purchase" at the top to find a retailer near you.
How do I know which style is right for me?
There are so many hair topper options available on the market that it can feel overwhelming when trying to select a topper. Narrow your options down by selecting your size first, then length needed, then fiber, and lastly color.
What if there is not a big enough hair topper for me?
If you are in need of something larger than a hair topper, the best solution is to begin looking at full wigs so that you can have the proper coverage needed. 
How can I match a hair topper to my existing hair color?
Color matching a hair topper can be intimidating at first, however it is actually very easy, and Ellen Wille has created a Color Blog breaking down Ellen Wille color so that you can properly color match and select the best color for you. Check out our color blog and see all the stunning color opinions Ellen Wille has to offer. 
Can I sleep in my hair topper?
We do not recommend sleeping in your Ellen Wille hair topper. These are meant to be applied and removed daily to avoid excessive tangling and prevent the risk of hair breakage during your sleep. 
Can I heat style my hair topper?
Depending on the fiber of the hair topper will dictate if you can heat style or not. Traditional synthetic fiber can not be heat styled or near by any heating source as this will singe and destroy the fiber. We recommend only heat styling Heat Friendly Synthetic Fiber, Prime Blends and Human Hair toppers. Check out our blog for Temperature Guides.
Can my stylist color my hair topper?
We do not recommend chemically altering the color of your hair topper. Most fibers including human hair will contain textile-dyes which are different than salon quality color and will not provide predictable results. If you do wish to color the human hair toppers, it is safer to deposit color rather than lifting color. Have your trusted hair stylist start with a lighter color and darken to best match your biological hair. 
How do I style my hair topper?
We recommend always styling your hair topper on a canvas block head rather than while it is attached to your head. Styling the hair topper while attached to your head will risk pulling on your hair and can cause discomfort and breakage. 
How do I wash my hair topper and how often?
Ellen Wille recommends the BeautiMark care line for all your alternative hair care products. Depending on the fiber of your hair topper, BeautiMark has a line for synthetics and human hair pieces. Your hair topper should be washed every 6-8 wears. Explore the BeautiMark line and videos on how to wash your hair by checking out our Ellen Wille Blog.