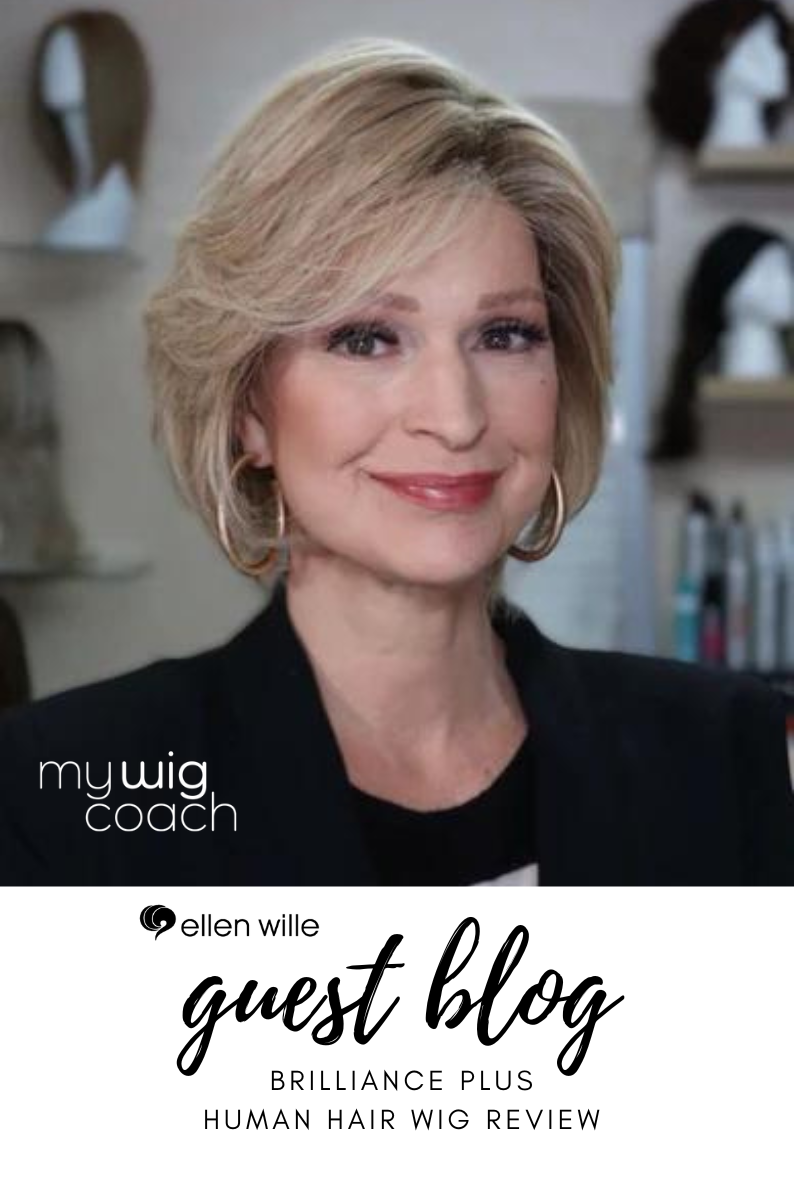 Human Hair Review by Sherry Schaefer | Ellen Wille Guest Blogger
It's brilliance plus deep satisfaction when your client says "This was my EXACT hair color!". This is Ellen Wille Brilliance Plus from the Pure Power Collection. Remy (cuticle on) Human Hair with soft wispy layers for a classic look that suits nearly everyone.
The base is pure brilliance - 100% hand-tied and coated with silicone for a secure comfy fit. Petite/Average cap perfectly fits my 21.5" bald head, and let me tell you… it GRIPS! 
Available in 8 colors, this is Sandy Blonde Rooted, a natural blend of light strawberry blonde, light neutral blonde, and medium neutral blonde. The shaded root is just deep enough for dimension without screaming "DARK ROOTS!" Light-Medium density.
Before photographing, I pinned it to a canvas block, wet the top down, blew it dry on a low heat/low volume then took the 1" barrel curling iron to the ends all over for a more polished look. I also bumped the top a little (height is our friend) by taking small sections and placing the closed iron close to the base for a little root lift, a super easy and effective technique. 
When the client arrived, I trimmed the bangs about 2", the nape 1" and did a light trim all over to even out the ends a bit, giving the style an overall thicker, even more natural look. Many short to mid-length human hair wigs benefit from this slight trim.
This gorgeous style can be found at www.mywigcoach.com.