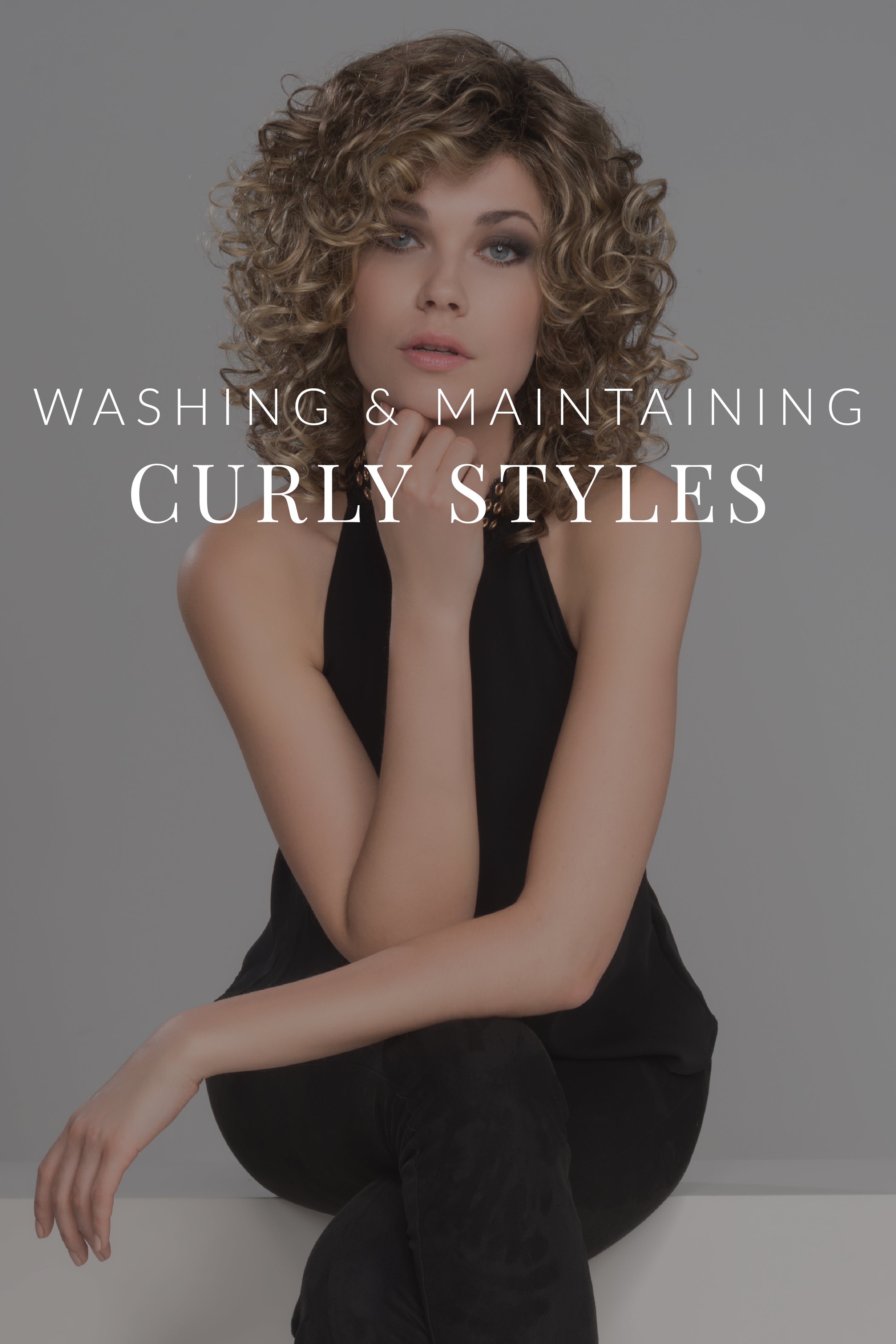 How To Wash and Maintain Curly Synthetic Styles
Welcome to the ultimate guide to maintaining curly synthetic hairstyles! Curly hair can be a beautiful and fun way to express your personal style, but it can also be challenging to maintain. Synthetic hair, in particular, requires a little extra care to keep it looking fresh and bouncy. This guide will provide you with practical tips and tricks to help you keep your curls looking their best. From washing and conditioning to styling and storage, we'll cover everything you need to know to keep your synthetic curls looking beautiful and healthy. So, let's get started and learn how to keep those curls bouncing!
Detangling: ALWAYS use a wide tooth comb to detangle your curly/wavy styles with BeautiMark smooth detangler spray daily. Using a comb or brush with finer teeth and no detangler spray will pull on the fiber and frizz out the curls.
Pro-Tip:
Spray the hair with water and then the BeautiMark Smooth Detangler Spray before combing through. This will help to keep the curls together and prevent frizzing.
Washing: Wash every 6-8 wears. Use cool running water and a downward raking motion with your fingers spread widely apart. this will allow you to cleanse the wig and fibers without compromising the curl pattern. (Watch our "How-To" video to see a live demo)
Drying after washing: Use a wide tooth comb to detangler while the fiber is still wet. Also, be sure to use your fingers to manually twirl the curls into position to help maintain the curls but to also assist the curls dry in the correct poition. 
Pro-Tip: 
To enhance and maximize the volume potential of your curly style, consider air drying the wig in an upside down position on a wig stand. 
Use a hairnet to cradle the lengths of the hair while drying on a wig stand to assist with alleviating some of that water weight which pulls down the curls and loosens the curl pattern over time.