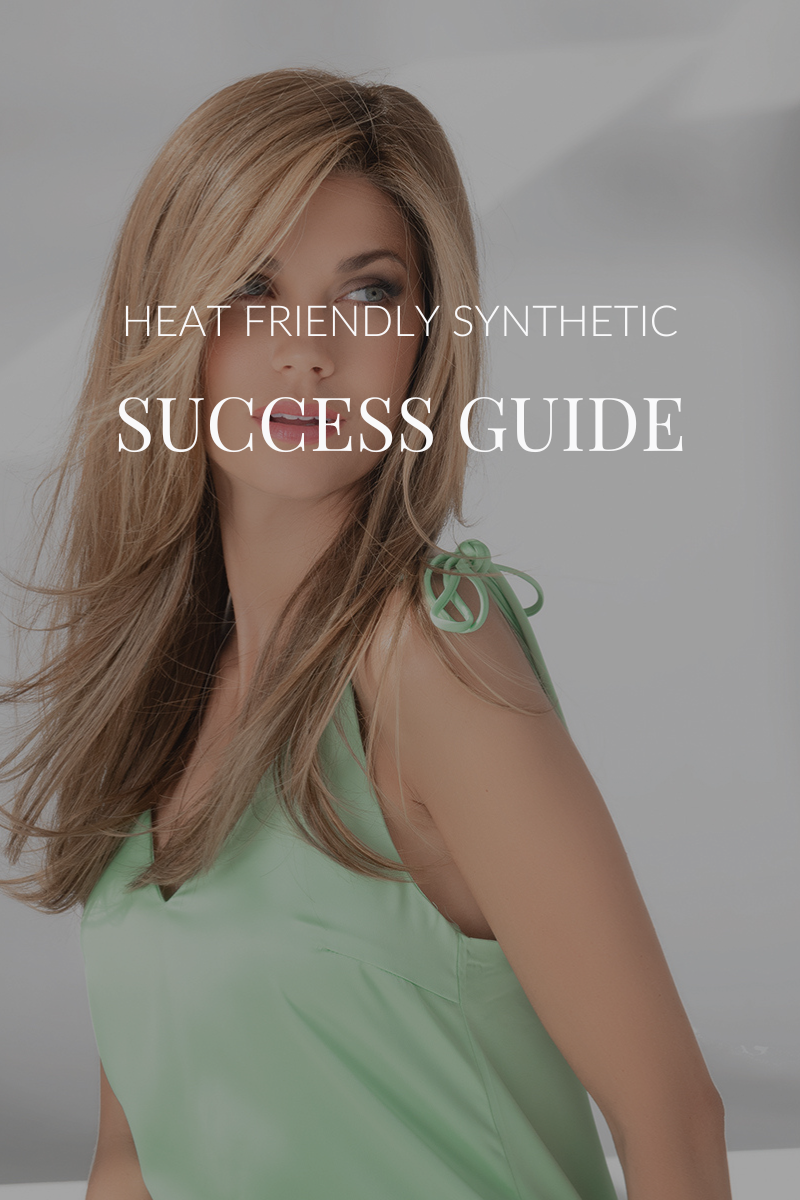 Heat Friendly Synthetic Guide to Success
The importance of 

using

Smooth Detangler and Heat

 

on Heat Friendly Synthetic Styles like Mirage
Mirage is a heat-friendly synthetic fiber; this style will require a few extra steps to maintain the quality of the fiber. 
Detangle daily!! 
Use a wide-tooth comb and your BeautiMark Smooth Detangler Spray.

Always start from the ends and work your way up to reduce the amount of tension applied to the fiber.
Skipping these steps will lead to excessive tangling and matting.
Heat-Friendly Synthetic will require heat styling from time to time
Styling: To heat style your Mirage wig, take a section of hair and spray with water. Add your heating tool. If curling, clip the curl in place and allow it to cool.
*WATCH video: How to Curl Heat Friendly Synthetic Fiber
Refurbishing: Tangling and matting occurs in the ends or the nape, refurbish the fiber with a flat iron and water.
This will need to be done periodically as needed.
*WATCH video: How to Refurbish Heat Friendly Synthetic Fiber